When I discovered kantha quilts I was immediately drawn to the pieces with fine details, tight stitching, quirky patches and embroidery. The older the blanket the more magical it was to me. I'd find myself wrapping up in my quilts even on the warmest of days. They were a source of comfort, protection. I loved to stare at the threads imagining the story of the maker. Who it was made for? Why those colors and fabrics were chosen? I was hooked.
Coats and jackets made from kanthas and quilts are not a new thing. But, I wanted a shape that still told the story of the blanket one that celebrated the original art and intention of the kantha quilt.
Kantha, from the Sanskrit word meaning "rag". Saris or fabric remnanat layered and bound with a running stitch (kantha stitch) - the practice began in India and Bangladesh & India. Many makers believed the blankets to provide protection from harm. Vintage blankets are truly one of a kind.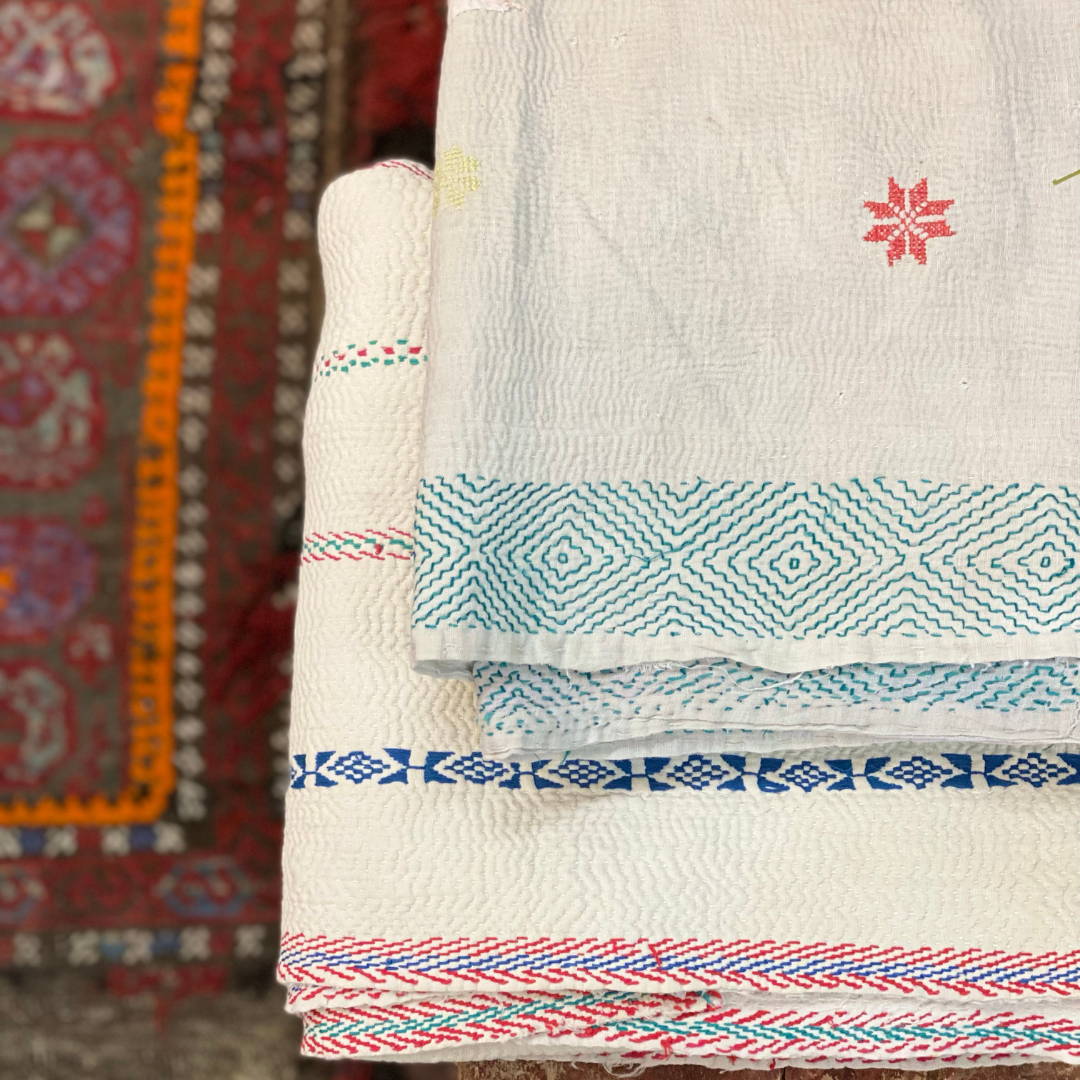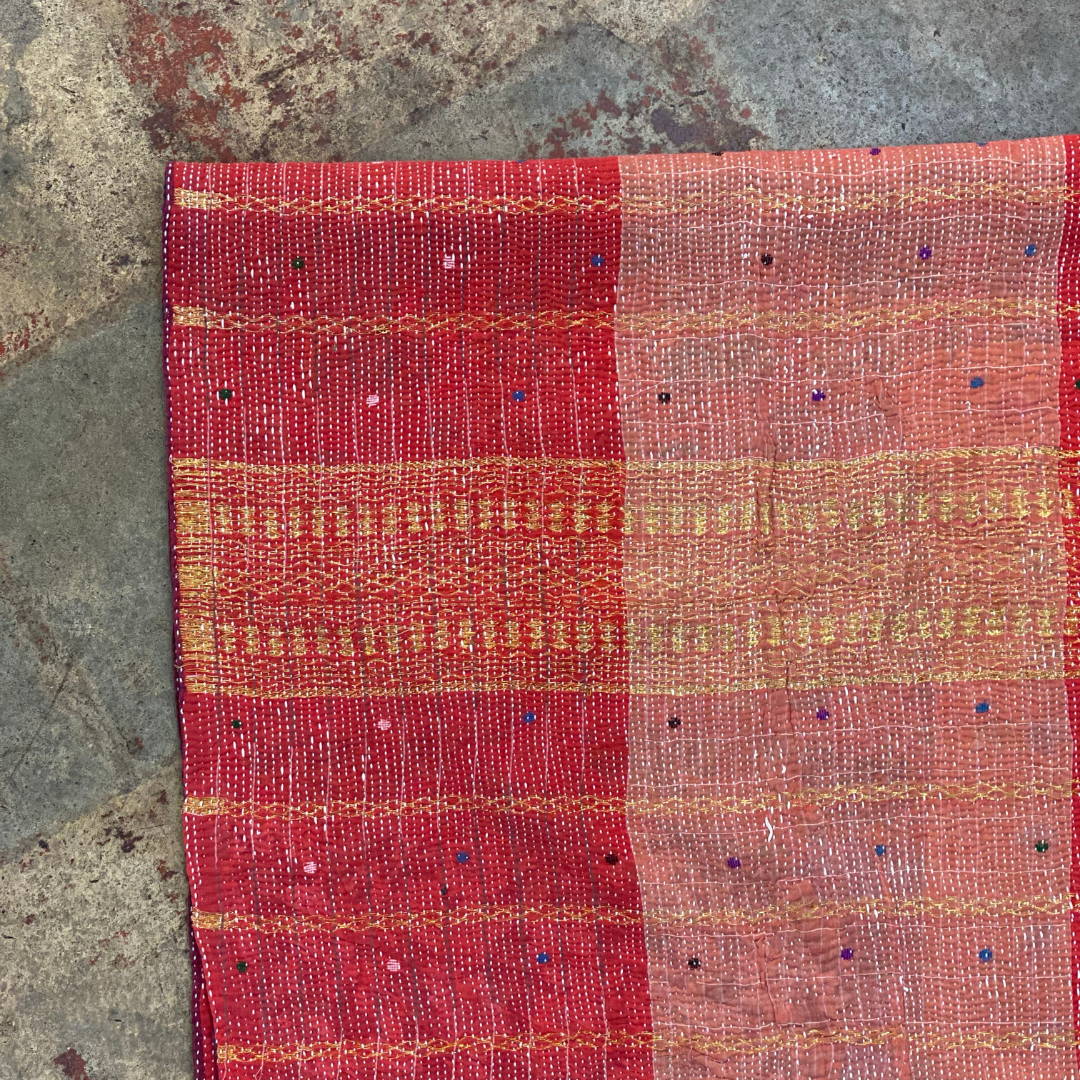 Caring for your Blanket Coat .... Our pieces are truly vintage. Patches, marks, etc, should be celebrated. Your coat had a life as a blanket before it came to you. Dry cleaning is best. Should you choose to launder, we recommend spot cleaning or washing in cold water on a hand wash cycle. Air drying is a must. Tumbling in a machine without heat after it is completely dry will soften your coat.
Thank you to Amit Sihag for the video.  I love a story and a vision. Everything moment he captures is intentional and beautiful.