Blanket Coat 101
I like to say that everyone has their coat.  When you find yours, you understand how true that is.  I hope these descriptions help you understand how individual each coat is and help you find your "one".
More questions? Please email us at info@sapanadreams.com
- Jolie
Longer Styles
The Original, Slim, and Slim Short are our longer styles.
Original
This is the one that started it all.  Our roomiest and coziest fit. No matter your size or height, if you enjoy a loose fit or are looking to truly wrap up in a blanket, this is a style for you.
Shop Original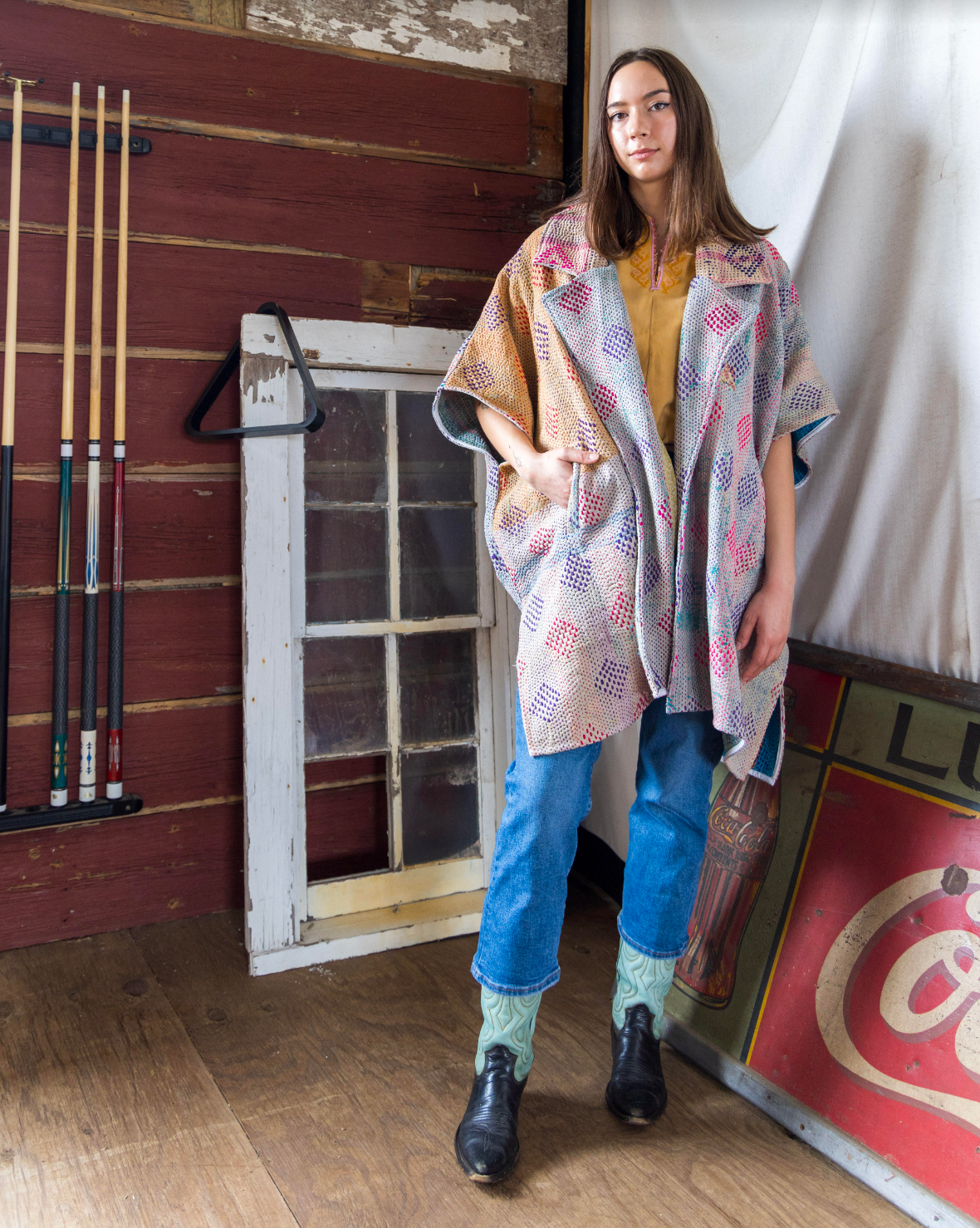 Slim
The same length as our original; but, with a bit less fabric on either side. If you are petite, this might give you the loose look you are going for without feeling overwhelmed by fabric.  If you feel more confident with layers that don't add bulk, you should consider this look as well. 
Shop Slim
Slim Short
The same width as our slim but this shape is cut shorter than our original and slim. Petite customers love the long look.  Our taller customers enjoy having a shorter style of the original shape they love.
Shop Slim Short
Premium
Sometimes our pieces are even more special.  Embroidery, patchwork, or rugged kanthas are used for our premium coats. You'll find these coats in our Original, Slim, or Slim Short Collections. 
Shorter Styles
The Mid, Mini, and Crop are a more tailored fit.  These shapes came about as I dreamed of little ones bundled up in blanket coats.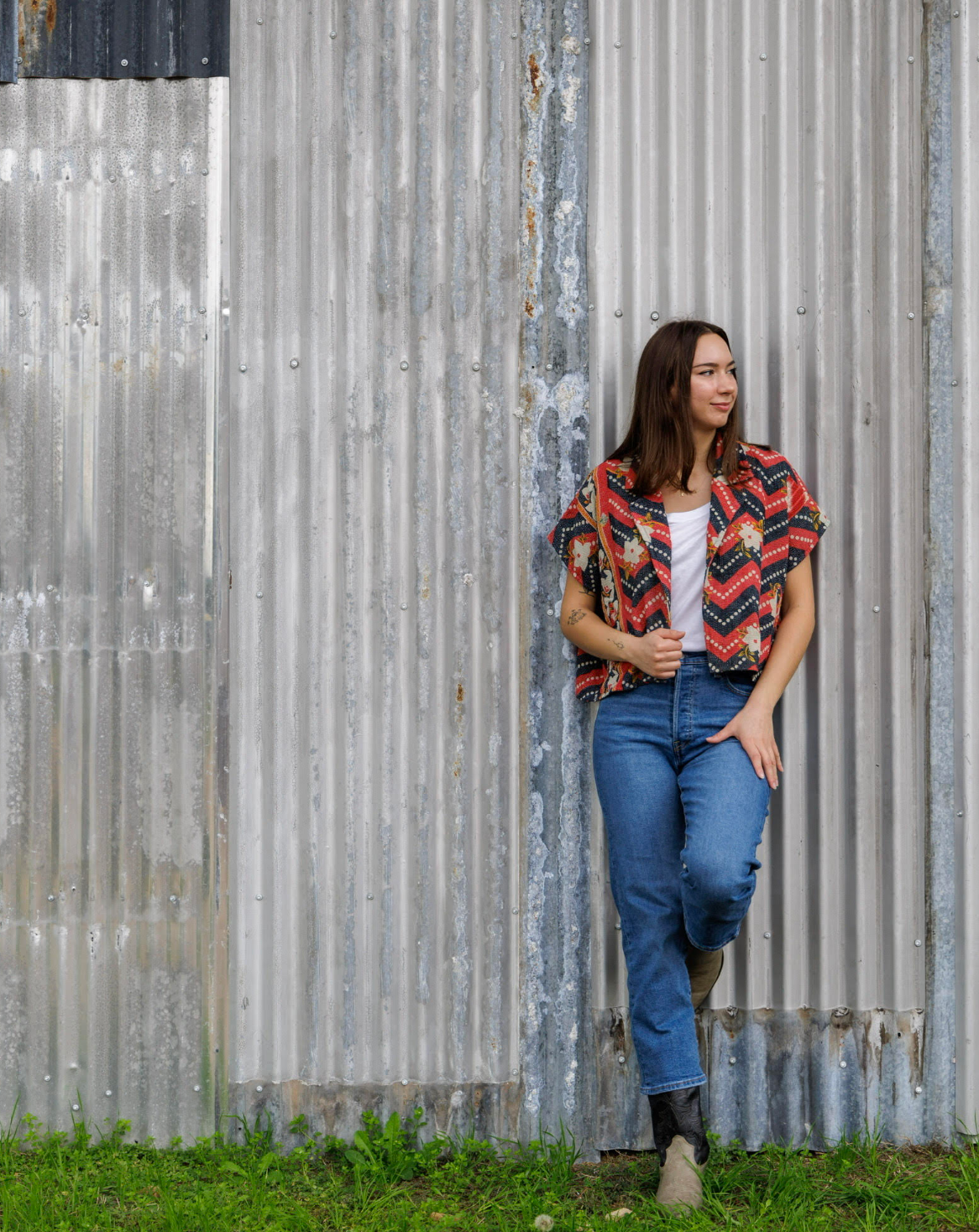 Crop
Truly a crop or bolero style fitting up to an adult women's size 10.  Fits a 3T like our original blanket coat.
Shop Crop
Blanket Coat Weight
Every kantha is one of a kind.  The way a quilt feels, weighs, drapes - depends on the maker and materials used.  The weight of the kantha can change the shape of your coat. How we describe the weight of each blanket coat / kantha:
Tissue Weight

These are the lightest of our coats.  They feel barely there and have minimal structure.

Light Weight

These coats tend to have more drape and a relaxed fit more than a tailored shape.

Mid Weight

More structured than our lightweight coats.  They still drape beautifully but you'll find it holds it's shape especially in the collar.  They will soften with wear.

Heavy Weight

These can be "structured" or "broken in".  If it's structured and heavy weight you will notice more of an "A Line" shape.  You will feel a comforting weight on your shoulders.